Get Rid Of

Eczema

Naturally
Over 250,000 Happy Customers
✨ Made with melanin In Mind ✨
Our all-natural products helps to treat skin conditions such as:
Eczema, Psoriasis and Hyperpigmentation
100% Natural Ingredients, Safe and Effective For Sensitive Skin
Formulated for the unique health and beauty needs of people of color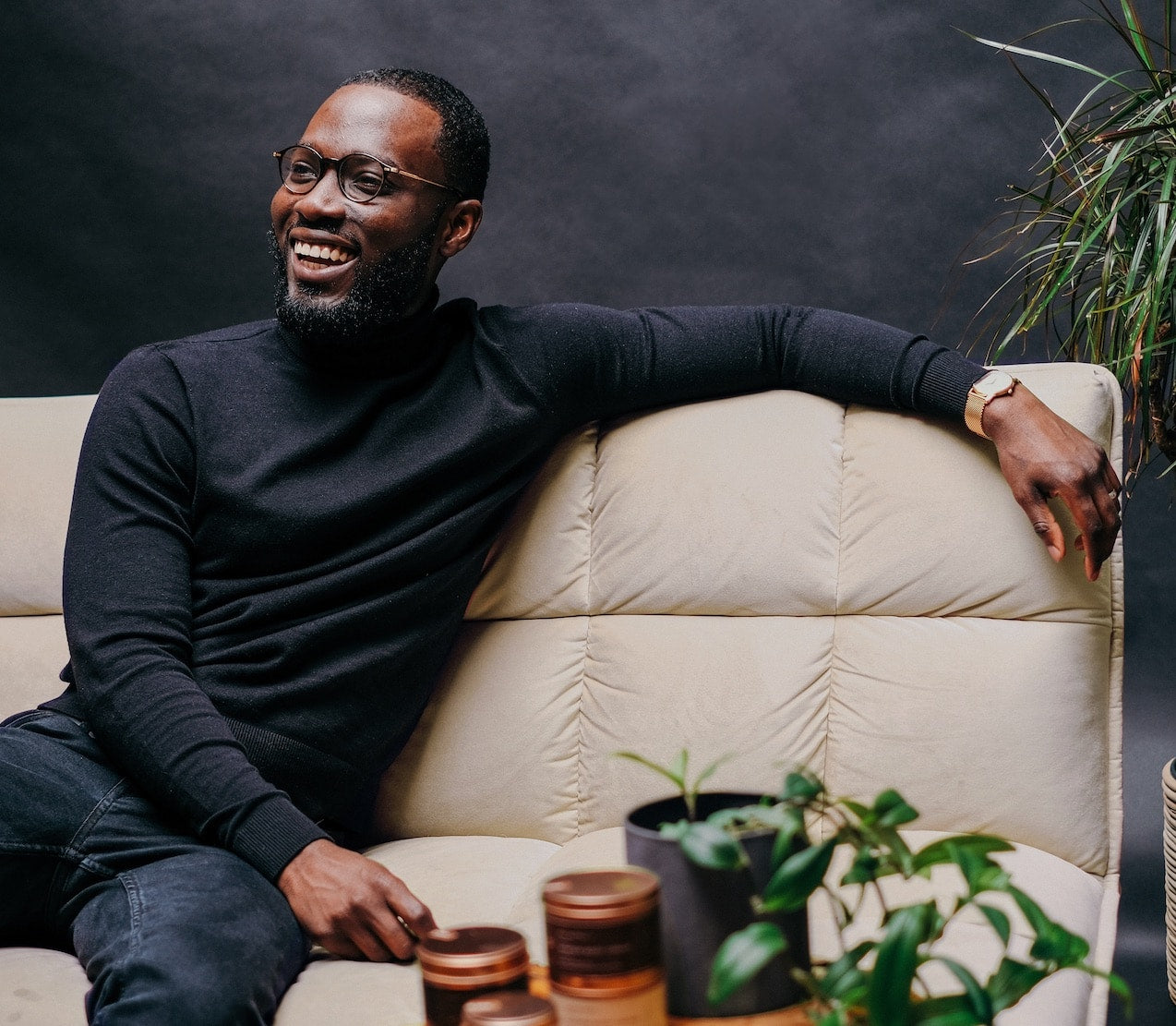 Hi, I'm Yaw, the Founder and CEO of Ava Estell, an all-natural skincare brand that's made with melanin in mind.
I started Ava Estell to help my wife, who was struggling with her hyperpigmented skin.

No matter what she tried, nothing worked, and it was starting to impact her confidence.
With my background in Chemical Engineering and industry expertise in skincare formulation, I decided to create a natural way to bring her skin back to balance.

Now people all over the world use Ava Estell products to do the same.
Our products work on skin conditions such as:
Dark spots or dark areas (underarms, knees, bikini line, inner thighs)
Anywhere there's an imbalance in pigmentation.
Whether you're looking for a way to bring your skin back to balance, or you simply want to feel more confident in your complexion, you're in the right place.

Explore our products, read the reviews, and give your skin the love it deserves.

Ava Estell V/S Steroid Creams
100 Days Money back gurantee
We're So Confident Our Products Will Work For You, That's Why We're Happy To Offer 👇🏾
40% Discount For New Customers To Try Out Products. Use Code: F433
4.7/5 based on 1142 Reviews
Gentle Treatment For Eczema & Psoriasis
🎉 Use F324 at checkout for 40% off
Discount valid from Dec 1, 2023 to Dec 6, 2023 -
100-Day Money-Back Guarantee
See Skin Improvement in 1-2 Weeks
Complete Skin Transformation in 8-12 Weeks
100-Day Money-Back Guarantee
If for any reason you do not see any improvement in your skin, we'll give you a full refund.
This is our no risk commitment to you.
Before & After
Apply a sizeable amount of scrub to the affected area and rub gently in circular motion a few minutes - Leave on for 5 minutes after scrubbing.
Use scrub 3-4x a week on body and 2-3x a week on face.
Wash scrub off with body wash or face cleanser (for face) and then dry up your skin. Alternatively use the scrub 5 mins before you have a shower.
Apply a sizeable amount of Magix Cream to the affected area. You can use Magix Cream 2x a day on face and body.
P.s Our body creams are to be used as a daily moisturizer for an envious glow
Your Questions, Answered
How do I use the ultimate body care set?
Are your products safe for use on children ?
Yes, but we do advise you to do a patch test first
What happens if the product doesn't work for me?
Although rare, in the event the product you purchase doesn't work for you, our 100-day money-back guarantee covers you. You can learn more about the money-back guarantee here.
What if i buy the product and never use it ? Can I return it?
We have a 30-day returns policy. To be eligible for a return, your item must be in the same condition as when it arrived. It must be unused, unopened, in its original packaging. You must also have your receipt or proof of purchase. For more information, view our refund policy here.
How do I know your products really work?
We have 1000's of 5-star reviews with raving customers sharing their amazing life-changing experiences. You can read some of the reviews here.

Why More Than
100K+ Customers Love Ava Estell?
Gentle Treatment For Eczema & Psoriasis